We are in the process of moving to our new location at 2815 Porter Street, in Soquel, CA, where we will have a separate space for all of our events and classes!
Please check back for our new schedule of events beginning August 1, 2017!
We're in the process of updating this page.  Please be patient.
Past Events Include:
Last Friday of every other month from 7-9 pm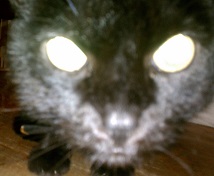 This month's Goddess Meet-up on Friday April 29, is guaranteed to be totally different as our new organizer, Tai Miller, will be leading the group!  Check out

Goddess Meetup

 on Meetup.com!
We come from all backgrounds, both women and men.  We celebrate the magical power of nature, and the universe thru invoking the Goddess. 
We will be accessing our intuition, learning about the Goddess and exploring divination through tools such as Tarot, pendulums, astrology, numerology and more. When possible we will schedule "field trips" into nature.
Come join us and meet others who share your interests and passions!
This is a safe group and a fun place to meet new friends. Welcome!
Fourth Tuesday of each month from 7-9 pm

9-11 Blueprint for Truth
In this video, which is one of the best of all the 9-11 Truth videos out there,  there will be presented an entirely apolitical, non-partisan, scientifically oriented, dissection of the evidence for existence of gross errors in the conclusions of the Official 9-11 Gov't Commission. These errors pertain to the cause of the collapse of the Twin Towers at the WTC (World Trade Center) and collapse of Building WTC-7.
Avalon Visions now offers a wide variety of events an classes including free Meet-ups, classes and workshops.  Please join us in our newly added annex for these fun and interesting events. Call us or check our calendar for details.
              THE PRACTICE OF TAROT          
     Class Begins January 21th
Have you always wanted to learn to give a Tarot reading? Come to this fun class at Avalon Visions at 208 Monterey Avenue, Capitola Village starting Thursday, January 7th, from 7-9pm.
Chere Miller has been doing readings since she was 15 and has studied with Amber Jayanti as well as other local readers and authors. You will need a Rider Waite deck which can be purchased at the store or ordered by visiting on our online store by the clicking this star:
We will meet once a month for six months January 7, 2016 to May 5, 2016. You can sign up for the whole series or drop in for individual classes. The cost is $25 per class or $20.00 per class if paid in advance.
If you have questions please call Chere at 831-325-8129 Looking forward to meeting you!
Channeling Presentation
By: Michele Newman
 January 13, 2016 7pm  Admission is: $13 in advance & $18 at the door
Receive your personal message from the Guides!
Michele is a clairevoyant, intuitive, spiritual guide who reads your aura & accesses your akashic records. She assists your healing & shows you how to live your spiritual path of clarity and empowerment.  Gain Strength, Awareness, Beauty and Insight as you open to your soul path with Love & Light!
Michele's exceptional, empathic healing inspires and uplifts as you:
Transform relationships, emotions, finances & health
Learn about your past lives
Meet your spirit guides & angels
Connect with ancestors
Receive mentoring in your psychic development
Contact Michele Newman at :  831-475-5554
Michele will channel questions for people attending
Avalon Visions, 208 Monterey Ave. Capitola Village, CA 95010 (831) 464-7245
Michele@ChannelingTheWisdomOfTheMasters.com
www.facebook.com/ChannelingTheWisdomOfTheMasters
Introduction to the Pendulum & Divination & Joy
With Joan Rose Staffen
Tuesday, January 5th, 2015
7:00 – 8:30, Cost: $10
Avalon Visions, Capitola, Ca
The pendulum is an ancient dowsing tool, used in various cultures for thousands of years. The pendulum works with the mysterious power of the super-conscious and subconscious mind to clear blocks, provide answers, and bring light into your life. Joan Staffen's Divination & Joy is an intuitive coaching method that will help you pinpoint and clear your issues, find spiritual solutions, and move forward in your life.
People from diverse backgrounds have learned to use the pendulum and charts for decision-making, help in relationships, and right livelihood. Come join us for this fun, lively, and powerful class. Bring your questions – we'll have time to do a few mini-readings. Bring a pendulum, or choose from the wide variety available at Avalon Visions Learn to use the pendulum, find life solutions, and give spiritual readings.
*$5 of the cost of the class may be applied toward purchase of Joan's books or a pendulum.
Pendulums can also be purchased at or Capitola store or ordered by visiting on our online store by the clicking this star:
Joan Rose is a writer, artist, and spiritual counselor who is dedicated to assisting others to heal their lives, rediscover their purpose, and stay on their life path. She helps her clients uncover, visualize, plan, and actualize their dreams through her books and experiential workshops teaching divination, spirituality, creativity and prosperity methods. Her dowsing, memoir, and poetry books can be found in Avalon Visions and at Amazon.com. See www.joanrosestaffen.com for more information or call Joan Rose at 831 251-0866.